Meet Dr. Ty Crabtree
A Passion for Helping Others
As a lifelong chiropractic patient, Dr. Crabtree knew the power of chiropractic from an early age. He was a three-sport athlete in high school, and his parents took him to the chiropractor for regular adjustments. During college, Dr. Crabtree had a recurring knee injury and a chiropractor prevented him from needing surgery.
He played football for the next two years and hasn't had any knee issues since.
"That's when I realized that I wanted to provide the same experience for others."
A Chiropractic Education
Dr. Crabtree attended Northwestern Health Sciences University. While there, he was an assistant in the anatomy lab, feeling fascinated by the human body. It was his love of anatomy that led Dr. Crabtree to understand the importance of treatment options such as Graston Technique® and Active Release Techniques®, which treat adhesions and promote healing.
The many additional qualifications Dr. Crabtree has obtained include:
Active Release Techniques® – Full Body Certified
Graston Technique® – Certified Provider
RockTape® – Functional Movement Taping (FMT) Certified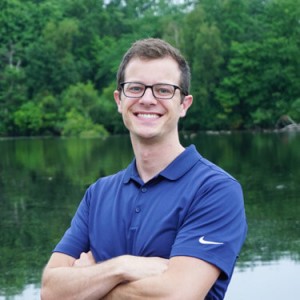 Outside of the Office
Dr. Crabtree and his wife enjoy traveling and experiencing new places with their sons, Owen and Elton. They love trying new restaurants and going out for walks with their golden retriever, and Dr. Crabtree likes to stay active on the Peloton, chasing his kids, and running. Originally from Minnesota, Dr. Crabtree moved to Brighton when his wife started working at Boston University.
If you'd like to discover what we may be able to do for you, contact us today! We'll get you scheduled for a complimentary consultation.
---
Chiropractor Brighton | (617) 739-0046